2018 MO's Full Pride Party Pass
2018-3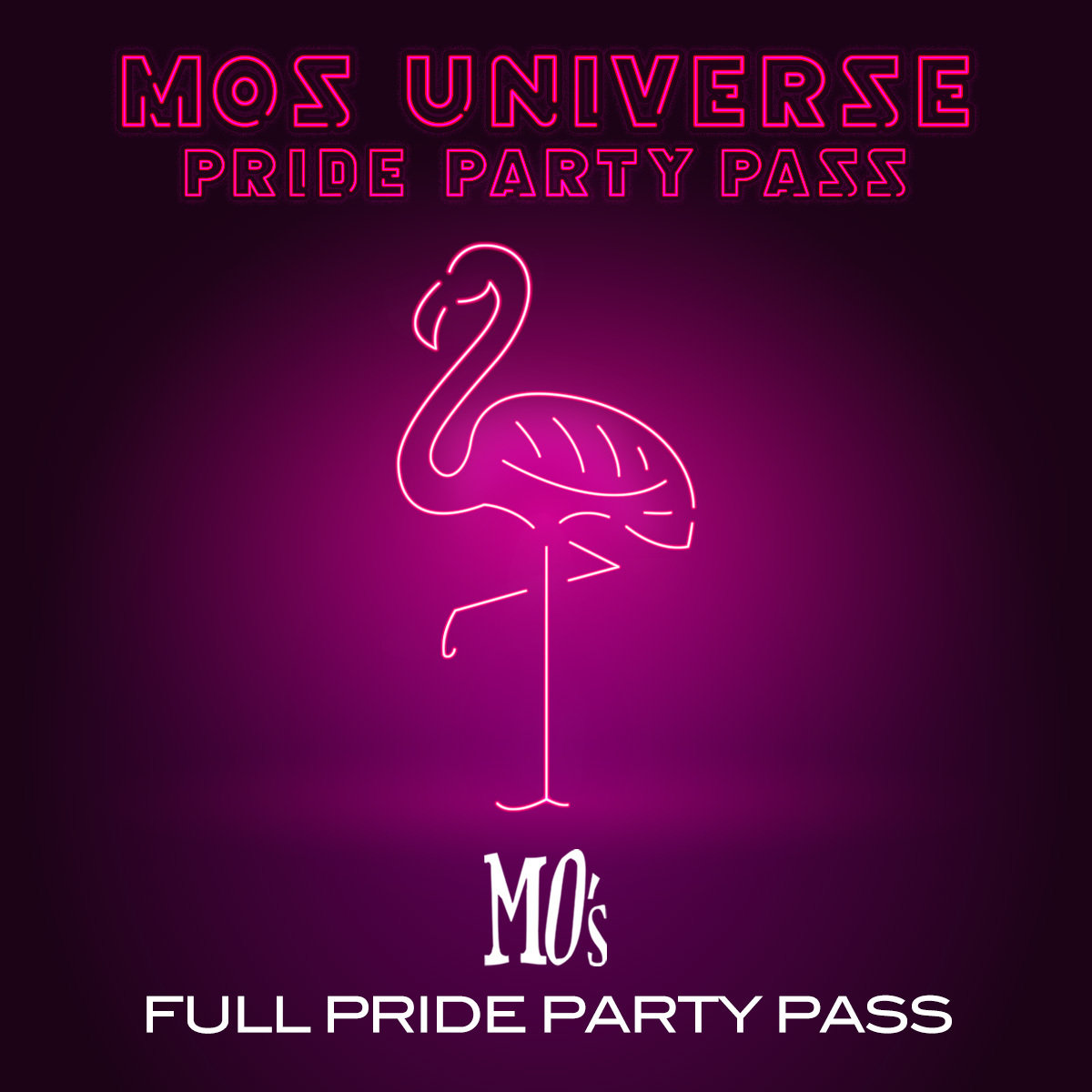 It's BACK! The MO's Full Pride Party Pass. With the MO's Full Pride Party Pass you will receive the following benefits Wednesday July 11th - Sunday July 15th:
URBAN MO'S
Front of Line*
Free Entry
$2 Off Select Cocktails
MO's Mobile Shuttle Front of Line While in Service
Free Standing Room Tickets at Dreamgirls Revue Wednesday Pride Show
Wristband pick up will begin on Monday July 9th at 9AM at Urban MO's (308 University Ave, San Diego, CA 92103.) Valid 21+ ID required. Must be 21+ to enter MO's or Gossip Grill during Pride 2018.*Front of line, next to get in when at capacity.